Puppies for Sale
PUPPIES AVAILABLE

THEY ARE HERE ....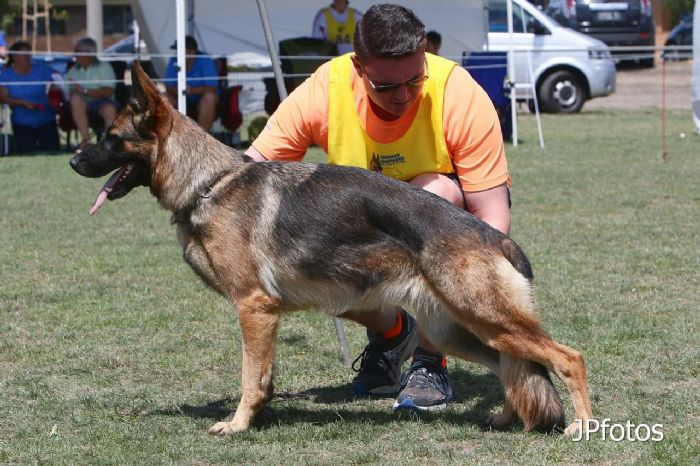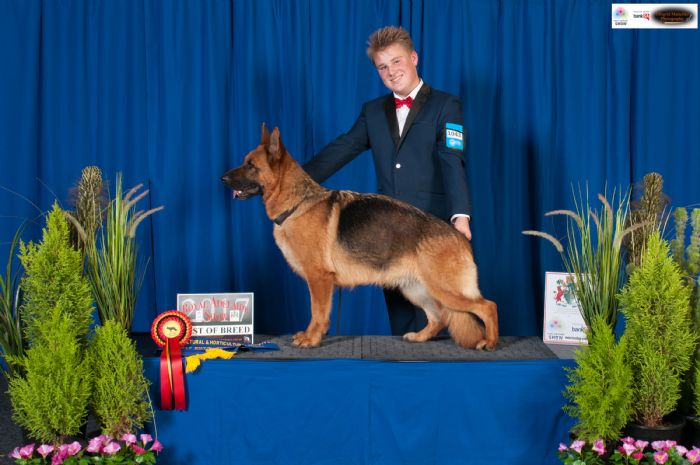 Two of our Australian Champions, Breed Surveyed and Excellent Graded ladies Vonpeta Zipper Tee Doo Daa AZ (Zippy) (left above) and Vonpeta Xmissustoo AZ (Annie) (right above) have given birth to their litters. The sire is *Ch Alimanda Fire Walker AZ (pictured top above).
| | | | | | |
| --- | --- | --- | --- | --- | --- |
| Birth date | Mother | Sable Male | Sable Female | Black/Tan Male | Black/Tan Female |
| 13 August | Vonpeta Zipper Tee Doo Daa (Zippy) | 3 | 1 | 2 | 2 |
| 17 August | Vonpeta Xmissustoo (Annie) | | | 2 | 7 |

Tex's predictablity and soundness is consistent when we have used him in the past and we expect no less with puppies from these two outstanding dams. Thanks to the Arkahla Kennels for their love and care of Zippy while in whelp.
Litter 1 (Zippy) will be ready to do to their new homes on 8 October
LItter 2 (Annie) will be ready to go to their new homes on 12 October

All puppies are doing well and both mothers are truly amazing to watch.
Genuine enquires only by phone to Peter (see below).
​
​------**********------
Please contact Peter on 0412 809 499 to arrange a visit to view our adults and/or to discuss this litter and future litters. Please note we do not do SMS messages or PMs via Facebook we believe it is important that personal contact is made.
------**********------
One of the advantages that Vonpeta can offer (if you live local enough to visit) is that we have stunning young adults bred along similar lines in our kennels and these should reflect what we expect for this litter.
DOGS SA REGISTRATION NUMBER: 5000007110

Our Breeding Platform
Successful dog breeding is not about breeding one successful animal. It is about developing consistent winning specimens of similar type through families. Such families are always underpinned by strong consistent bitch lines.
*********************
All our breeding stock is Hip & Elbow X-Rayed and Breed Surveyed through the GSDC of Australia schemes.
All our puppies are wormed, vaccinated and micro-chipped before leaving the kennel. We also supply a diet sheet, puppy information book, veterinary health check, ADVANCE food sample, written guarantee and transfer of Pedigree.
We pride ourselves on what we call VONPETA 24/7 AFTER SALES SERVICE for the life of your new family member. That is if you have a problem at anytime, we may not have the answer but we have 40+ years of experience and we may be able to help. We don't want you to have problems but if you do, we are here to help.
PET puppies are $2,750. A deposit of $100 is required but we do not take deposits until the litter is on the ground (at least 3 weeks old) and we know exactly what we have to sell.
Please note that if you are interested in a female puppy, we always keep at least the first pick girl from each litter for showing - this of course depends if they are "show quality" puppies. If you are interested in a male puppy we will always reserve first pick boy for a show home. Limited puppies sold to show homes and we guarantee in writing that our show puppies will pass Breed Survey.
Please note we will not export overseas!