Visit our Facebook page: www.facebook.com/Vonpeta​

PUPPIES
Please click here for latest information regarding availablity of puppies
HARMONY BABY IN GROUP...AGAIN
Vonpeta No Harmonisation (Harms) grabbed another Baby in Group at the Dublin Kennel Club with Faza and Smiles each taking a SC Best of Breed and Puma both LSC Best of Breed's
NORTHERN TERRITORY UPDATE
Congratulations to Michelle Morelli on obtaining Vonpeta Gerry Hatrick AZ (Zed's) Australian Champion Title. Vonpeta's total of HOME BRED CHAMPIONS is now 36!
ADELAIDE DISTRICT WORKING DOG CLUB
SMILE we did when *Vonpeta Give Us A Grin AZ (Smiley) did not put a foot wrong and took out BEST IN SHOW at the ADWDC Club under Ms Lisa Berrill (Vic).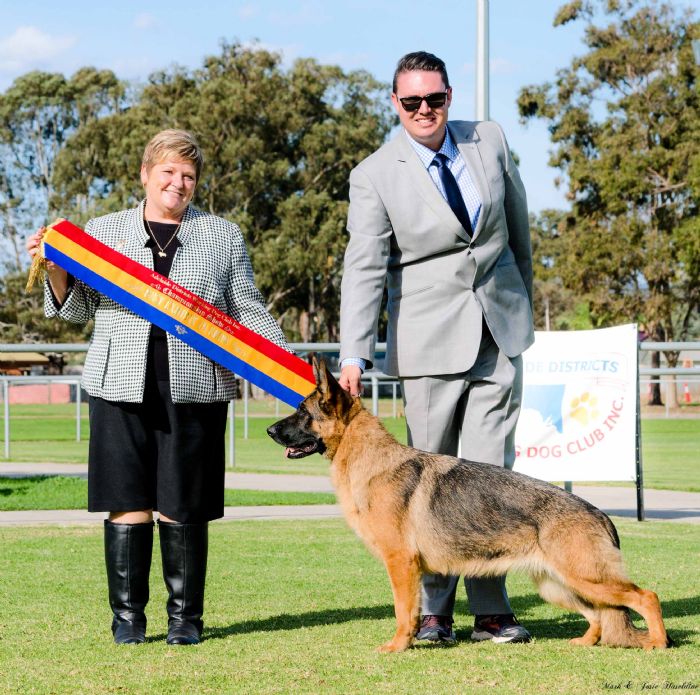 MILDURA WEEKEND 4 5 & 6 May
*Ch Vonpeta Faze Im Goin Thru AZ (Faza) had a ripper of a weekend with 3 x Best in Groups under Mr Kerry Lee, Mr James Camac & Mr Don Mahoney finishing with a Runner Up in Show under Mr Mahoney. Vonpeta No Harmonisation (Harms) made her presence felt in the Baby Class with 3 x Baby in Groups and 2 x Baby in Shows. Thanks to Darcy for piloting both girls to these knockout results!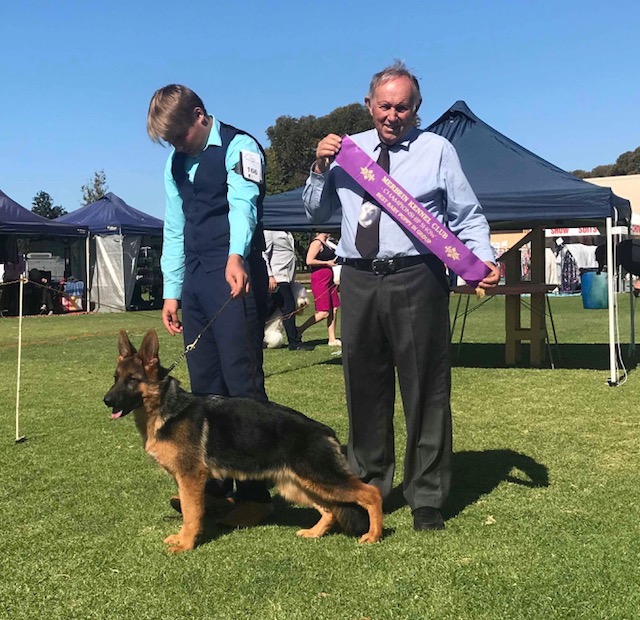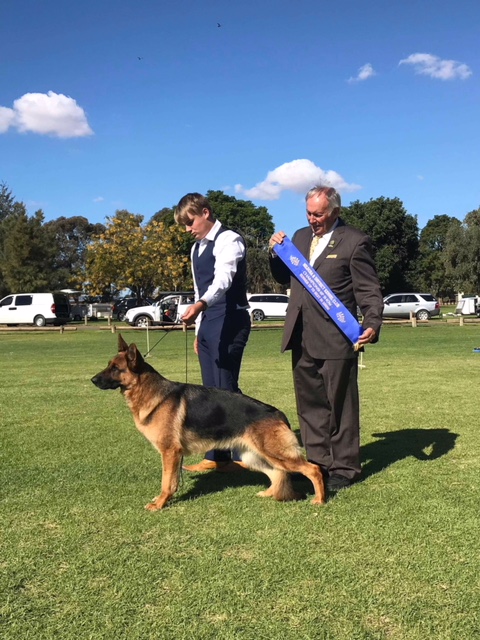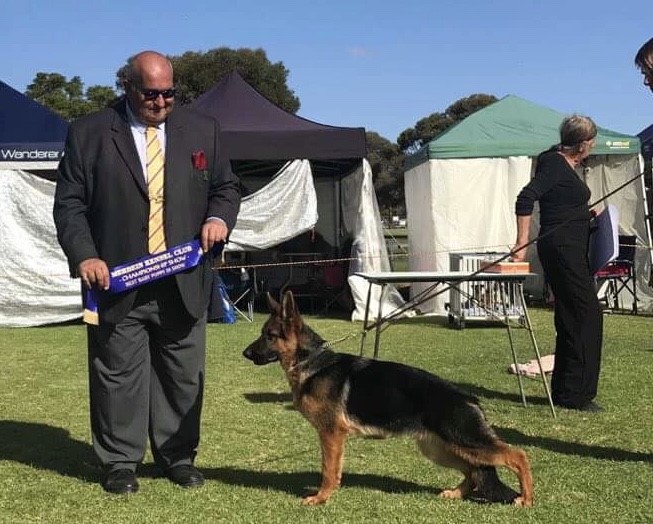 2018 NATIONAL ON THE PEGS
*Sup Ch Vonpeta Ugottabekidding AZ (Kid) Excellent 6 in the Open Dog class equalling his 2015 performance.
*Ch Vonpeta Grace N Beauty AZ (Puma) Very Good 3 in the LSC Intermediate Bitch Class
Vonpeta Lets Lick Em (Avy) Very Promising 8 in the Minor Puppy Bitch Class - owned, trained and loved by Racheal Williams & Andrew Rondinelli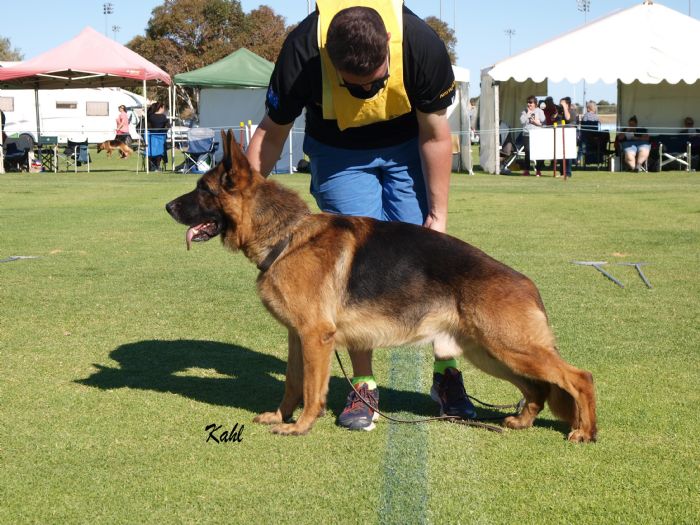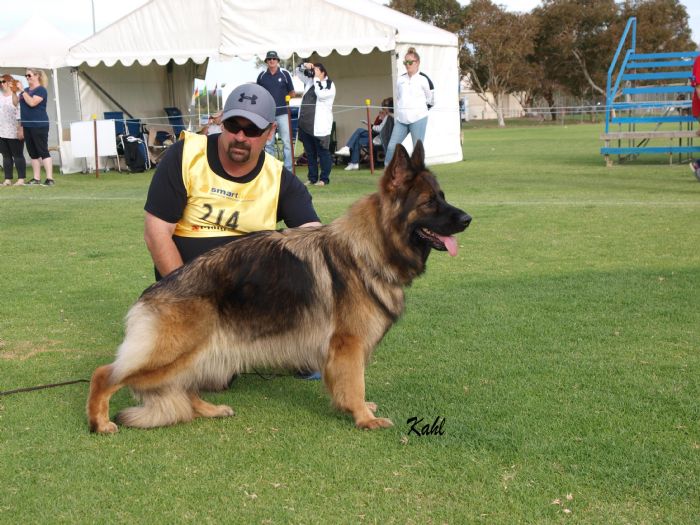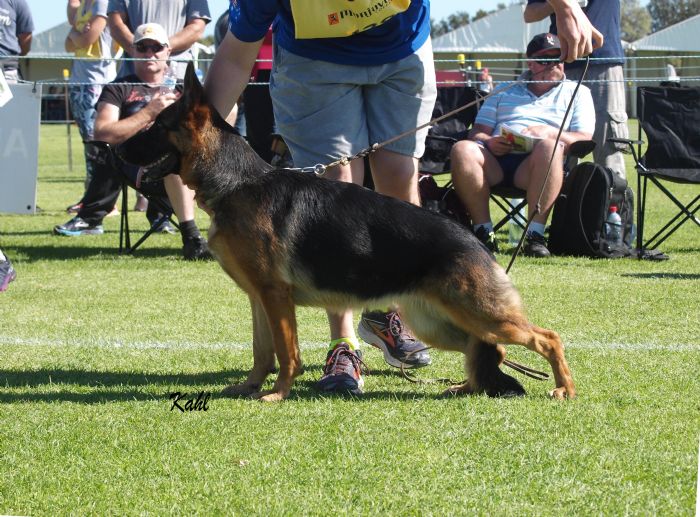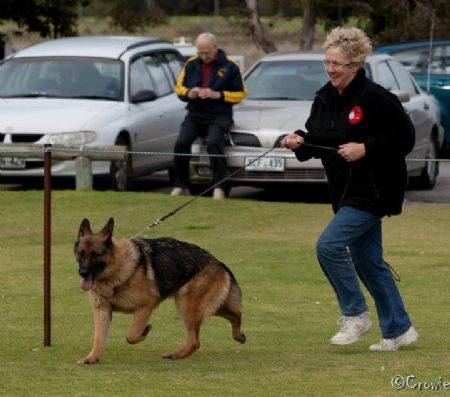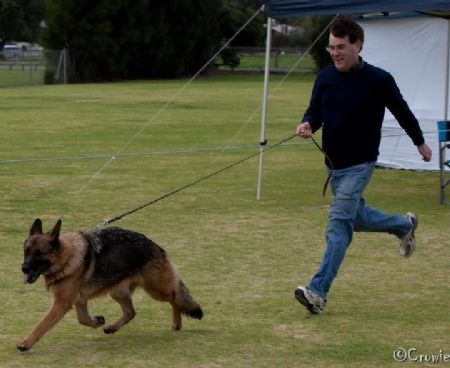 Dogs SA Membership Number: 5000007110
Members of the GSDC of SA and Dogs SA. Vonpeta Kennels feed only ADVANCE and are proud ADVANCE Ambassadors.
114000 Visitors