Visit our Facebook page: www.facebook.com/Vonpeta​

PUPPIES
Please click here for latest information regarding availablity of puppies
FIRST SHOW FOR 2019 IN SA AND NEWS FROM VICTORIA
Damn good weekend!!

Received the best news today that *Ch Vonpeta Just by a Head AZ aka Brew owned, loved and campaigned by Ian Austin was awarded his first Excellent Grading at the Victorian State Breed Exhibition. Excellent number 42 for Vonpeta kennels - thank you Ian.

.... and for our first shows in SA for 2019. *Ch Vonpeta Xmissustoo AZ Australian Breed in Group on Saturday 9 March and her daughter Vonpeta No Harmonisation Best of Breed and Junior in Group on Sunday 10 March. Thanks Andrew & Miriam for your amazing handling skills!!
FAZE HAS GIVEN BIRTH!
Born 31 January 2019 5 boys and 6 girls. The sire was *Ch Jayshell Nebraska AZ and dam *Ch Vonpeta Faze Im Goin Thru AZ.... 11 puppies from frozen semen thanks to Noahs Crossing Veterinary Clinic. Mum and babies doing well, dad is oblivious to his new brood LOL and Midwives Peter & Andrew are exhausted. Go to puppy page for more information.

ZIPPER TEE DOO DAA .... DOO DAA DAY!!!
Great night at Dogs SA to pick up Zips final points...... Congratulations to Judy, Andrew & Wayne O'Loughlin from Arkahla Kennels on gaining Zippy's Australian Champion title. Handled by her "real" dad for her final points (you should have seen the smile on his dial) for her title. Zip can now be known as Australian *Champion Vonpeta Zipper Tee Doo Daa AZ (Dogs SA pending). Vonpeta's home bred Champion - NO 38!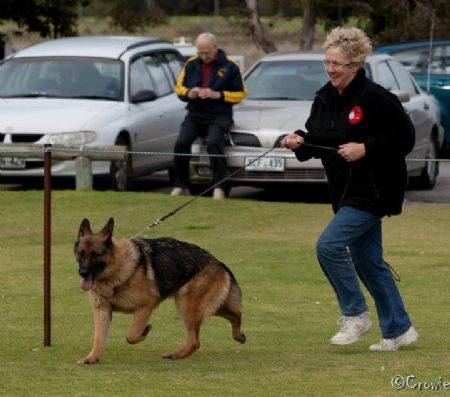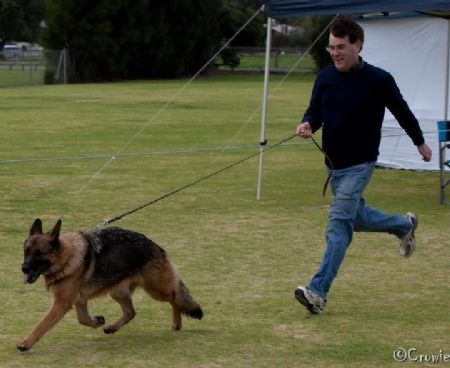 Dogs SA Membership Number: 5000007110
Members of the GSDC of SA and Dogs SA. Vonpeta Kennels feed only ADVANCE and are proud ADVANCE Ambassadors.
138927 Visitors